Navigating complexities, maximizing opportunities
Our focus on mastering the nuances of real estate tax and accounting gives you the freedom to make sound financial decisions.
---

Experience you can count on.
Whether you're exploring potential investments, managing an existing operation, or preparing for exit or succession, we've got you covered.
Planning for success.
Proper planning can positively impact your business and family for generations. Our experience, creativity and flexibility can help you clarify and achieve your desired results.
We're invested in you.
Real estate is a long-term commitment and a significant investment. We're there for you every step of the way.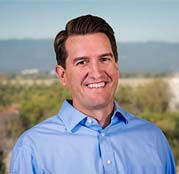 "We're fortunate to be part of the Bay Area's dynamic real estate industry. Much of our growth has been attributable to successfully advising real estate investors and developers whose work has helped shape Silicon Valley."
---
Planning for every stage of the real estate life cycle