Helping you provide the best experiences
With over 35 years of focus in this sector, we understand the incredible demands and the particular accounting complexities faced by clubs, hotels, and other hospitality businesses.
---

No detail is unimportant
We provide an expert and meticulous level of annual audit, review, income tax preparation and other services to businesses in the hospitality industry.
We never stop learning
We are active participants in a wide range of industry-related groups, including HFTP, TGSC of CMAA, Club Tax Network, and the California State Club Association.
We're at home in hospitality
There are many layers in this industry and your success goes beyond numbers. Our focus, knowledge, and connections contribute to our clients' winning strategies.
The latest tools and technology
We invest in technology solutions that provide our clients the flexibility needed in the most demanding situations. Our professionals have the ability to execute audit engagements fully remotely if needed. We also utilize artificial intelligence and benchmarking tools to help you make sound business decisions.
---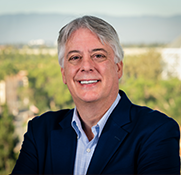 "The hospitality industry operates in a unique business environment, challenged to provide quality service while managing costs. We take pride in our ability to help our hospitality clients do just that"

We provide specialized service to:
Private, tax-exempt clubs
Private and semi-private IRC 277 taxable clubs
Public golf clubs, city clubs, yacht clubs, equestrian/athletic clubs, hotels, amusement parks, conference centers, and more
Our areas of expertise include:
Annual audited and reviewed financial statements
Comprehensive internal control system reviews and solutions
Tax-exempt organization and IRC 277 corporate income tax returns
Exemption testing and unrelated business income rules and regulations
Representation before the Internal Revenue Service and California Franchise Tax Board
Preparation of property tax returns and representation before the County Assessor
Audits and preparation of annual audited financial statements for employee benefit plans