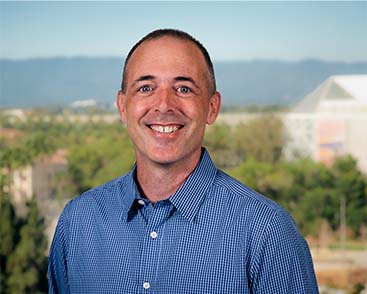 Kevin Kaefer
Kevin Kaefer is a partner with Petrinovich Pugh & Company, LLP (PP&Co). Kevin has been with PP&Co since 1994, becoming a partner in 2007. He has a Bachelor of Science degree in Accounting from California Polytechnic State University, San Luis Obispo.
As a partner at PP&Co, Kevin specialties include the following: preparation of audited, reviewed, and compiled financial statements for corporations, partnerships, private social clubs, employee benefit plans, and non-profit organizations (including government requirements); cash flow planning and improvement; accounting controls and systems implementation consulting; income tax returns for individuals, non-profit organizations, private social clubs, corporations, partnerships, and fiduciaries; income tax planning for individuals and corporations; and, government taxing and regulatory representation before the Internal Revenue Service and California Franchise Tax Board.
Kevin chairs the Firms' Audit practice and is an active member of the Firm's Construction practice group. As an integral member of the Firm's Attestation practice, Kevin employs a detailed approach to problem-solving. He is insightful, pragmatic, and creative, allowing him to use both conventional and progressive tactics to address the needs of the firm's clients. As well as being a CPA, Kevin holds a California Life Insurance license.
---
We asked…Kevin K. Answered
How do you define respect and how do you inspire it in those you manage?
Respect can't be measured as a quantity, and it can't be bought – it's something that's earned and built over time.  Once earned, respect must be continually cultivated.  I try to inspire respect in those I work with by personally following the highest standards in the work that I do and in how I deal with clients.
Why do you think CPAs are consistently ranked amongst the most trusted professionals?
I believe it's because we're viewed as having a great deal of technical competence.  We are seen as possessing an aura of independence and fiduciary responsibility – meaning, we treat our clients' affairs as we would our own.  We earn the public's trust because we successfully combine insight with integrity.
How do you measure success?
I measure success by how well I am able to help our clients, and PP&Co staff, achieve both their business and personal goals.
---
Professional Affiliations
American Institute of Certified Public Accountants
California Society of Certified Public Accountants
Member of the AICPA Employee Benefit Plan Audit Quality Center
Member of the AICPA Government Audit Quality Center
United Contractors Association
Community Activities
ACE Charter School, Finance Committee