PP&Co Has Two New Partners!
PP&Co is pleased to announce the promotion of Scott Watters and Phuong Mayer to the position of Partner. While each has come to the position through a different path – Phuong began her professional career as a computer engineer, while public accounting was Scott's vocational objective from the start – both share a dedication to improving the lives of our clients.
We measure our firm growth by the personal and professional development of our staff. Phuong and Scott are an integral part of that, and it is fitting that they have been admitted as partners. Their enthusiasm, attention to detail, and authentic interest in helping clients has served – and continues to serve – PP&Co and our clients well. We are proud to have helped shape them, and to have them continue to help shape the future of the firm. Their admission to the partner group showcases our organizational diversity and the firm's commitment to career advancement. Scott and Phuong are fundamental contributors to our success, and we look forward to their continued contributions and leadership.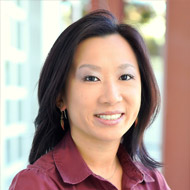 PHUONG MAYER
Phuong has been with PP&Co for eleven years. She received her Bachelor of Science degree in Computer Engineering from the University of California at Santa Cruz and a Master of Science in Accountancy from San Jose State University.  As a PP&Co Partner, Phuong provides tax and business consulting for closely held businesses, their owners, and families. She specializes in the taxation of real estate, complex partnerships, and trusts and estates.  Phuong is an advocate of the profession and is passionate about helping others develop a sustainable career in public accounting. She oversees the firm's professional development program, which entails a competency framework, training, and the firm's mentor program. She was instrumental in designing an innovative firm organizational structure to clarify roles and responsibilities and manages operations under that structure, seeking ways to streamline processes in each of the busines units. Of particular note, Phuong, is collaborating with the Firm's Technology Director, to expand PP&Co's Data Analytics services.
Phuong had the following thoughts regarding her promotion to partner. "I'm proud to represent PP&Co's leadership team as a woman and a first-generation immigrant. My parents came to this country as refugees, risking everything so their children would have access to equal opportunity. I hope my achievements will show others that goals can be reached no matter who you are or where you came from. Fifteen years ago, I left a job in the tech industry in search of a more meaningful career where I could help people. Serving our clients and community has allowed me to do just that. As a partner at PP&Co, I plan to leverage my background in software design and accounting to offer our clients creative business solutions using technology and analytics."
SCOTT WATTERS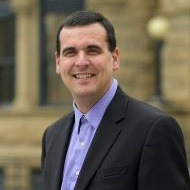 Scott has been with PP&Co since 2001. He has a Bachelor of Science degree in Accounting from Santa Clara University and a Master's in Taxation from San Jose State University. Scott specializes in tax and business planning for clients involved in privately held businesses and non-profit organizations, income and estate planning, and regulatory representation before the Internal Revenue Service and California Franchise Tax Board. He is involved in income tax return preparation for corporations, partnerships, individuals, and fiduciaries and the preparation of, and consulting related to, property tax and income tax returns for Clubs. Scott oversees PP&Co's Tax Planning services.
When asked about his promotion to partner, Scott had this to say. "I am honored and proud to become a partner at PP&Co.   I look forward to continuing to serve our clients effectively through great service and innovative tax planning ideas for businesses and individuals.  I am excited for the future and am looking forward to representing the firm in the community.  My promise is to treat clients and employees like they are family,  with the utmost care and respect."
Please join us in welcoming Phuong and Scott as the newest PP&Co Partners!