PP&Co Expands to Santa Cruz

Petrinovich Pugh & Company, LLP, San Jose public accounting firm and a leading provider of tax, audit, and related financial services in Silicon Valley, is pleased to announce the opening of a new office in Santa Cruz, Ca. The office is located at 911 Center Street, Suite G.
PP&Co prides itself on the ability to deliver world class service with a local feel. As the firm continues to serve more individual and business clients in the area, the need to establish a permanent office in the Santa Cruz community has become increasingly clear.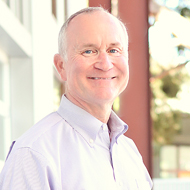 About opening the new office, David Doolin had this to say. "The Santa Cruz business community combines a great depth of history and a new vibrancy. We look forward to expanding our presence in the community to serve both the long standing and emerging businesses with the same level of engagement we have provided our clients for more than 60 years."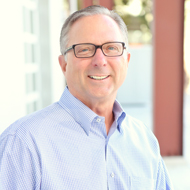 Managing Partner, Marc Parkinson, echoed David's sentiments. "As our presence in the community has grown, so, too, has the need for a local office in the business district to better serve those clients. We are excited to assist individuals and local business owners to help promote the thriving Santa Cruz economy."
David Doolin will be heading the Santa Cruz office. David is a Santa Cruz resident and a member of the Boards of Kuumbwa Jazz and the Community Foundation of Santa Cruz County. In addition, he and his wife, Elizabeth, are actively involved in a number of organizations in Santa Cruz County.
Petrinovich Pugh and Company, LLP was founded in San Jose in 1951 and has served privately-held companies, not-for-profit organizations, and high net-worth individuals for almost 65 years. The main office is located in downtown San Jose – in the Comerica Bank building, 333 W. Santa Clara Street, Suite 830. For more information on the opening of the new office, please contact Saralyn Winslow, Marketing Coordinator, at swinslow@ppandco.com, or via telephone at (408) 287-7911.