International Tax – Inbound Asian Investments
Hosted by Colliers International on Wednesday October 15th, this seminar will be a follow-up to their June offering, which touched on EB-5, a program designed to match foreign investors seeking legal residency in the United States with domestic job-generating projects in search of funding. This October seminar will look at the bigger picture of (1) lending by Asian investors and (2) investment in physical real estate by Asian investors.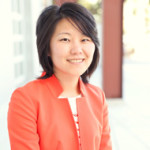 Jie Zhu, PPCo Partner and Chair of the Firm's International Group, will discuss investments and lending from an accounting perspective. Attendees will be treated to a private tour of Levi Stadium, the new home of the San Francisco 49ers, prior to the presentations.
For more information, contact Jie Zhu at jzhu@ppandco.com.