IRS Extends Relief for Opportunity Zone Funds and Investors
–From PP&Co Partner Tim Ulen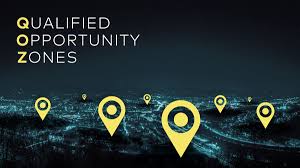 Qualified Opportunity Zone (QOZ) Funds and Investors received great news last week. The IRS issued Notice 2021-10 to expand upon the relief provided in Notice 2020-39 (June, 2020) by further extending several key deadlines, highlighted below:
If the last day of a taxpayer's 180-day investment period falls on or after April 1, 2020, and before March 31, 2021, the last day of the investment period is automatically postponed to March 31, 2021.
If a Qualified Opportunity Fund's testing date for the 90% investment standard falls within the period beginning April 1, 2020 and ending June 30, 2021, any failure to meet the test is automatically disregarded for purposes of determining whether the requirements are met.
The working capital safe harbor is automatically extended by 24 months for assets intended to be covered by the safe harbor before June 30, 2021. This results in a maximum safe harbor period of 55 months total (86 months total for start-up businesses).
The 30-month substantial improvement requirement is automatically tolled during the period beginning April 1, 2020 and ending March 31, 2021.
If a Qualified Opportunity Fund's 12-month period to reinvest proceeds from the sale or disposition of QOZ property includes June 30, 2020, the Fund will automatically have an additional 12 months to make the reinvestment. This creates a total maximum reinvestment period of 24 months.
Keep in mind that, while the relief contained in Notice 2021-10 is automatic – meaning taxpayers need do nothing specifically to take advantage of the provisions – Qualified Opportunity Funds and Investors must still comply with tax reporting requirements.
Have questions about the provisions or need help sorting it all out? We're here for you. Contact us at info@ppandco.com or (408) 287-7911 for assistance. For information and updates, check out our  COVID-19 Resources & Updates webpage.