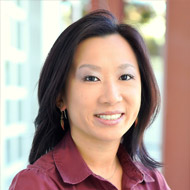 Your original field of study was Computer Engineering. How do you leverage that background as a PP&Co partner?
I feel quite lucky because there's never been a better time to integrate computer science with business advisory services. Software is used for everything, but many software platforms are quite complex and require customization to really produce value. A lot of business issues today boil down to the inability to translate a massive amount of data into insights we can actually use. Because I have developed software, I have a deep understanding of how it works and what type of limitations exist. I've been trained to be analytical in my approach to problem-solving and to understand the importance of testing processes before you rely on them. I think those things, combined with my experience in finance and accounting, give me a unique ability to help clients who need to use technology to continuously identify, assess, and solve business problems.  As a PP&Co partner, I'm especially excited to expand our data analytics services to do just that.
As one of two female partners at PP&Co, what do you hope to impart to the firm's female employees?
First, I would like them to know that there is a definite place for us in the world. The world is changing rapidly, and there has never been more support for women in the workplace. Don't look for a villain; instead, spend your time with people who want you to succeed. Don't be afraid to ask for support and tell someone exactly what you need. We women have this amazing ability to lead by showing equal parts strength and compassion. It's what makes us unique and we don't have to stop being warm and nurturing to be strong and effective in the workplace and in the world.
How do you measure success?
I measure success by how happy I am today. At the end of each day, if I feel good about what I've done, I consider my life a success in that moment. The main point is that success isn't some far-off goal to chase. While I certainly do set goals, I only use them to plan what I'm going to do. The measurement of success is a continuous thing and the only point that matters is right now. My life is not a bucket list but a continuum. The great thing about looking for success daily is that you can almost always find something to be proud of or happy about if you focus on what you did do, and not just on what you haven't accomplished. And all the little things – like listening to someone who needed to talk, resisting that extra glass of wine, or helping your child with their homework — those things count.