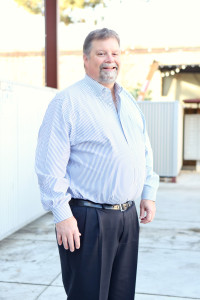 What's the biggest challenge you feel your company faces, and how do you inspire your employees to address it? 
I think the greatest challenges we face are twofold:  1) the need for real-time technical updating due to the current legislative environment; and 2) the need for personalized service.  Our clients need to know that we really do care about them and that we are constantly thinking about them.  We talk about doing the little things for clients that go a long way.  We need to exemplify exceptional personal service and work with our staff so they understand that that is the norm, not the exception.
What is the most important aspect of managing client relationships? 
The most important aspect of managing client relationships is getting a real understanding of our clients' goals and objectives so that we can tailor our services to help them achieve those.  Understanding what the client really wants helps us better serve them in the short and long term.
How do you measure success? 
Success is measured many ways; financial, growth, client base, etc.  When we take care of business and provide exceptional service, when we help our clients meet their goals and objectives, everything else falls into place.  True success is enjoying what you do and getting a feeling of satisfaction out of doing it.