Events
---
8th Annual Clays Shoot Out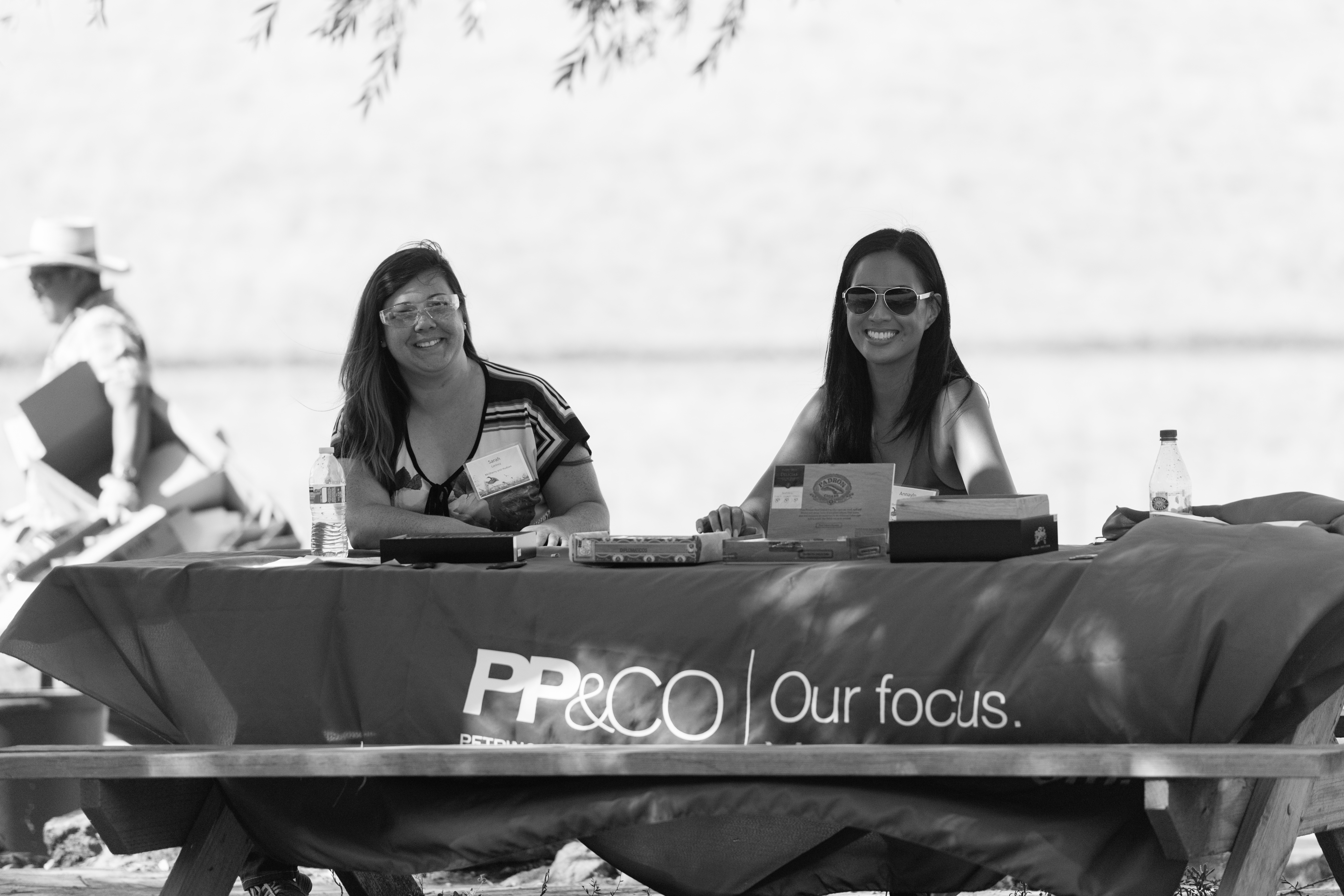 August 18th, marked our 8th Annual Clays Shoot Out.  As ever, the event took place at Coyote Valley Sporting Clays in Morgan Hill.  The Shoot Out was co-sponsored by McSherry & Hudson (McSherry) and California Bank of Commerce (CBC). McSherry is an independent, full-service insurance brokerage firm specializing in insurance and risk management for the construction and agriculture industries.  CBC was developed to assist businesses, investing time and effort into understanding the specific needs of the business clients they serve. In short, they consider themselves 'a bank designed for businesses.'
Like fine wine, this event improves with age, and we marked our 8th year by hosting more than 50 participants. Last year, participants battled triple digit temps, so the warm and clear, mildly breezy weather created near perfect conditions for successfully navigating the course. Commonly referred to as 'golf with a shotgun', the course is comprised of a series of shooting stations of varying degrees of difficulty. Shooters are grouped and assigned to different target stations – this gives a whole new meaning to the phrase 'shotgun start'.  As in golf, the groups rotate through the stations, taking 4 shots at each. On the course, they are presented with a wide variety of targets that simulate the flight path of different game species and are aided in their aim by volunteer station hosts who provide advice and tips. Beginning at 4 p.m., 11 groups navigated the shooting stations in pursuit of glory.
Traditionally, while one member of the group is taking aim, the others are taking a breather – waiting for the shooter to complete his/her turn at pulverizing the clays.  As in recent years, we added a few elements to the festivities to engage those waiting and to entertain those moving between stations.  Attendees were treated to a cigar bar, featuring cigars from Mission Pipe Shop.  In addition, guests could hone their hand-eye coordination at a bean-bag toss and hoops challenge.  Successful participants were awarded raffle tickets.  Drawing prizes included a drone and an Echo.
Following completion of the course, participants enjoyed a delicious barbecue dinner, complete with tri tip, smoked ribs, chicken, potato salad, and garlic bread.  We provided wine, beer, and soft drinks to compliment the meal.  For dessert the chef whipped up warm peach cobbler.  As the last of the cobbler disappeared, so too did the sun, over the horizon, treating guests to a captivating sunset.
The PP&Co Construction Practice Group (CPG), designed to understand and address the current and future needs of the construction industry, was responsible for coordinating the event. The CPG helps construction companies manage financial reporting requirements for banks and insurance companies so the companies can focus on the work they were designed to do.
The CPG hosts events throughout the year.  Our experienced Group recognizes the dedication and hard work of construction industry professionals and designs events incorporating a spirit of enjoyment and adventure. The recent Shoot Out is a byproduct of this philosophy – an event at which attendees can enjoy the company of their peers in an environment conducive to sportsmanship and camaraderie.
Thanks so much to those who attended – new and returning.  It is you who make this event a success. It is one of our favorites and we hope to have you all back next year. For more information on this and upcoming events, please contact Kevin Kaefer, CPG Chair, at kkaefer@ppandco.com , or (408) 287-7911.