Client Spotlight: TeenForce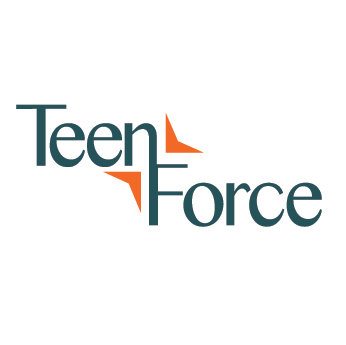 TeenForce creates a symbiotic relationship between teen employment prospects and businesses – training youth for available jobs, and educating businesses on the benefits and potential impact of hiring them.  The professionals at TeenForce identify job prospects and engage those businesses to consider the well-trained, supported youth that TeenForce turns out.  While this may sound reminiscent of other organizations promoting teen hiring, TeenForce's approach is unique.
TeenForce, led by founder John Hogan, operates using a traditional staffing agency model, handling the hiring paperwork, and providing worker's compensation insurance.  By doing this, TeenForce removes many of the barriers potential employers may perceive in hiring the teens. While this does help to convince employers to hire TeenForce-trained youth, the assistance the youth receive once they've been hired further sets TeenForce apart.
In additional to the customary job assistance, TeenForce provides personal support services – from addressing transportation issues to providing emotional support and guidance during personal crises.  This can be critical to helping teens keep – and excel at – the jobs they get.  Plus, unlike a traditional staffing agency, John educates potential employers on the greater impact these jobs can have on teens, their families, and their communities.  But wait…there's more.
Getting a job is tough enough for the average teenager, but for Foster youth it can be particularly challenging.  TeenForce is stepping up the plate, taking on the issue of Foster Youth employment. Teens in foster care often have fewer role models and limited exposure to learning critical life skills necessary to get and keep jobs. This, coupled with low high school graduation rates and lack of extended education or job training, further limits their options for employment.  TeenForce's leadership and involvement in The Foster Youth Employment Coalition and The Opportunity Youth Incentive Fund directly addresses these issues and adds yet another layer to the depth of support they provide.
By offering extensive training and resources beyond the traditional job listings and resume classes, and educating potential employers as to the positive impact they can have on communities, TeenForce is creating a model for success.  This is evidenced by the multitude of awards and honors they have received lately.  Recently, TeenForce and John Hogan have been honored with the following:
2013 Impact Award from Silicon Valley Business Journal
Check out their website to read more about this amazing organization and to see how you can help.