3rd Annual Stroke Walk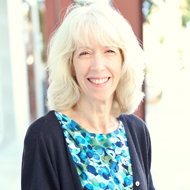 From Ann Wright, PP&Co HR Director. 
On Sunday, May 4th, Laurie Chavez, Lisa Chavez, Isabel Farias and I (all PP&Co staff) participated in the 3rd annual Stroke Awareness Walk.  For the past two years The Walk has been held at the San Jose Municipal Rose Garden.  Funds raised during the walk go towards improving stroke education and awareness here in Santa Clara County.  The weather was perfect and the roses were beautiful and full of blooms.  The event, as always, was well organized, and capped off by a fabulous lunch!  And, since the purpose of the walk was to raise awareness of recognizing the signs of a stroke we decided we'd better brush up.  F-A-S-T is the acronym to help remember the early signs of an oncoming stroke. 
F=face-facial droop, uneven smile

A=arms-arm numbness or weakness

S=speech-slurred speech or difficulty speaking or understanding

T=time-call 911 and get to the hospital immediately-time is of the essence
Getting help FAST is critical to effective treatment and recovery.   
We enjoyed the walk and the camaraderie, felt good about helping to raise funds for stroke education and awareness, and look forward to participating next year. Click here to learn more.