The Giving Tree – Giving Back(packs)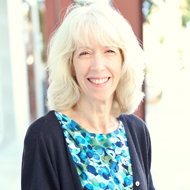 From Ann Wright, PP&Co HR Director and Community Involvement Co-Chair.
There are two things you can count on come the end of August – and no, they aren't 'death and taxes'. As the days grow shorter and summer wanes, you can count on the kids going back to school and The Family Giving Tree  Backpack Drive.
The recipients of this great campaign are Bay Area K-12 students enrolled in the Federal Free & Reduced Price Meal Program. Local kids who might otherwise begin the new school year without a backpack or school supplies are outfitted with what they need thanks to contributions made to The Family Giving Tree.
For the last 4 years, PP&Co's Community Involvement Committee has rallied the staff to participate in the backpack drive. Whether by providing new backpacks filled with designated supplies, making monetary donations, or volunteering their time in the 'backpack warehouses', PP&Co employees have contributed in a big way. This particular campaign is successful with our staff due to the variety of ways we can help. As briefly mentioned, the Family Giving Tree offers three ways to do so.
First, they supply individual cards that specify whether the backpack recipient is a boy or girl, his/her grade level, and the specific supplies needed. Often, our staff use the fundraiser as a teaching experience, taking their own children shopping to help pick out the backpack and accompanying supplies.
If shopping for a backpack and supplies isn't the chosen method of participating, the Giving Tree also provides envelopes to use for monetary donations. There are specific levels of contribution designated on the envelope, as well as a space you can use to write in your chosen amount. The envelope also provides information about how much of a donation is needed to provide a student with a fully outfitted backpack.
Finally, a more hands-on approach is available for those interested in becoming directly involved. The Giving Tree uses warehouses to store, pack, sort, and distribute the backpacks and supplies received. Interested staff can volunteer to help with the process. Each year that we've participated in the warehouse volunteer days, we've found it to be a very rewarding experience. So far we've helped in a different warehouse activity each time. We've been asked to do everything from filling backpacks with donated supplies to quality control – this entails emptying donated backpacks to verify the contents.
The Family Giving Tree is a very organized group and it's a pleasure to work with them. They've arranged the process to make it simple to participate in whichever capacity you choose. Upon arrival to deliver the filled backpacks, directions are clearly marked and volunteers are set up to unload the donations. You never even have to leave your car. Volunteering to work in the warehouse is a breeze, too. Everything is set out and arranged beforehand, so as to create an assembly line that is simple to understand and work through. Overall, they make it easy to help and for this year The Family Giving Tree has announced that it will have helped over 39,000 kids by the end of September… now that's a lot of backpacks!
Our Community Involvement Committee was conceived, and is directed, by the staff. They coordinate volunteer opportunities based on the interests of PP&Co employees and the needs of the community.
Each year the committee determines the activities and coordinates participation. Firm management is supportive and engaged in the activities and allows paid time away from the office to get involved.
Click on the link at the beginning of the article to learn more about this amazing organization. For information regarding our line-up of volunteer activities, contact Sarah Johnston (sjohnston@ppandco.com) or Ann Wright (awright@ppandco.com), Community Involvement Committee Co-Chairs , or call (408) 287-7911. Now go out there and do some good.