FATCA Implementation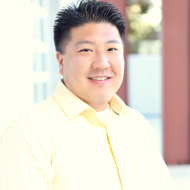 From Michael Fujii, PP&Co Manager.
Will FATCA affect you and your business? How can you ensure that you are ready to comply with the FATCA rules and regulations? What systems should be developed and implemented in your business to ensure compliance with FATCA? These are all questions that we have been discussing with our clients and colleagues and now is the time to consider the impact that FATCA may have on you and your business.
For a little background, The Foreign Account Tax Compliance Act (FATCA) was written to help the U.S. Government detect and deter tax evasion by individuals attempting to hold funds in financial accounts outside of the country. The main purpose of the legislation is to promote increased transparency by improving information reporting by foreign financial institutions (FFIs). FFIs include non-U.S. banks, financial intermediaries, certain insurance companies, investment funds and other collective investment vehicles. In general, once the regulations went into effect on July 1, 2014, FFIs were required to disclose information regarding account holdings by U.S. taxpayers. If the FFIs do not enter into the disclosure compliance agreement with the U.S. Treasury and abide by the rules, they would be subject to 30% withholding on any U.S.-sourced payments.
In order to comply with FATCA, FFIs now must follow a few additional steps if they make their payments to U.S. Persons. The Regulations require that withholding agents (including participating FFIs, qualified intermediaries, withholding foreign partnerships, and withholding foreign trusts) begin withholding with respect to 'withholdable' payments beginning on July 1, 2014. FFIs will also be able to register their status as a participating FFI, registered deemed-compliant FFI, or limited FFI on the FATCA registration website. If you have accounts (individually or as a business) with participating FFIs, you will likely be contacted to provide the FFI with additional documentation on your status as a U.S. Person. Annually, the participating FFIs will be required to report the information on financial accounts held directly or indirectly by U.S. Persons.
For assistance determining how the new regulations will affect you and/or your business, contact Jie Zhu, International Group Chair, at jzhu@ppandco.com or (408) 287-7911.