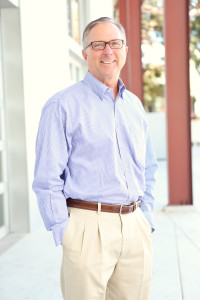 How do you influence the culture of your organization?
We hire the best, treat them well, and equip them with the best technology money can buy. The partner group fosters a 'we', rather than 'me', attitude, and encourages work-life harmony. While all of this leads to our recognition as a top 100 firm to work for each year the award has been presented, what's most important is that it cultivates longevity of employment and a caring for the organization that makes us who we are.
What do you love most about your job/business?
Many things… but the main one is the people. I enjoy developing and cultivating relationships with the people I work with – both clients and team members.  These associations are mutually beneficial and very often lead to lifelong friendships.
How do you measure success?
I measure success by the growth in our people, our clients and our firm.  If all of these are moving in the right direction, that is success.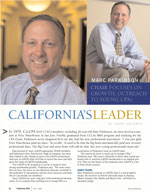 Click here to read more from CalCPA