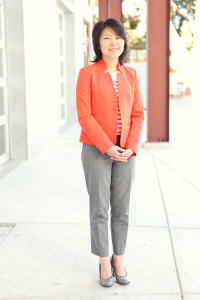 What is the most interesting/fascinating aspect of International Tax?
I find much of International Tax very interesting.  I would say specifically I am intrigued by the diversity in cultures that we deal with, and the complexity of the tax laws related to international tax.  I am constantly learning new things about myself and others, and the complex laws continue to challenge me to gain more knowledge so I can best serve our clients. 
What advice can you give to women trying to excel in a career in a predominately male profession?
Anything in life worth having takes great effort and resolve.  The same is true of being a woman in a male-dominated profession. It's not an easy ride.  You must be determined to reach the goals you set for yourself. Trust in yourself and your instincts and don't believe that you have to think, believe, or behave like someone else – or like a man – to be successful.
How do you measure success? 
I think it's difficult to say how success can be measured.  If I am being true to myself, enjoying my work, my family, and my surroundings, that is success.  I say, be independent and be happy and you are successful.