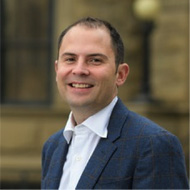 What is the most rewarding aspect of being a Partner at the Firm?
I've forged so many amazing relationships over the years – with coworkers, clients and the community. I am a Partner today because I've had the opportunity to cultivate and learn from those relationships as a member of the PP&Co family. It's an honor to work collaboratively with such intelligent and interesting people.
You grew up in the Bay Area…why have you remained?
The Bay Area has changed so much and it has been really cool to see the evolution of business and wealth. Professionally, having witnessed this evolution firsthand provides me with a deep understanding of my clients and their financial situations. Personally, the Bay Area is home, plain and simple. My family is here, my wife's family is here, and I can't imagine raising our own family anywhere else.
How do you measure success?
I measure success by a feeling of fulfillment. If, at the end of the day, I can step away from my desk knowing that I have helped make someone's life a little easier – helped to make their business run a little smoother – I feel good about what I have accomplished. It can be something as small as helping a client improve an internal control. Knowing that what I do contributes to a client's feelings of reassurance…to me, that is success.