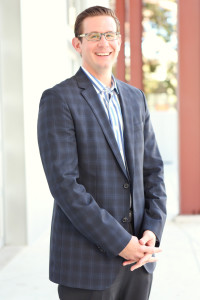 What led you to public accounting?
After working at a large company in corporate America, I knew that wasn't the place for me.  Everything was short-term focused and I had an overall feeling that no matter what I did, I had little or no impact on the overall organization.  I wanted a career where I left at the end of the workday feeling like what I did mattered.  After researching programs and consulting with mentors, a career in public accounting seemed like a great opportunity to work closely with clients and help them with the issues that are important to them. 
What does "work-life harmony" look like for you?
Work life harmony to me means that my career seamlessly integrates with the needs of my family.  Nothing is more important to me than the happiness of my wife and our kids.  One of the things I love most about my job is my ability to prioritize them when I need to.  I work hard when I need to, but I have the flexibility to pick the kids up from school if necessary.  It also means that some of my clients become close friends and some of my close friends become clients.  Working with people you enjoy is extremely rewarding.
How do you measure success?
Success to me is measured by the quality of the relationships I have with my family, peers, and clients, and by my ability to affect positive change in their lives.