SENIOR ACCOUNTANT – CLIENT ACCOUNTING SERVICES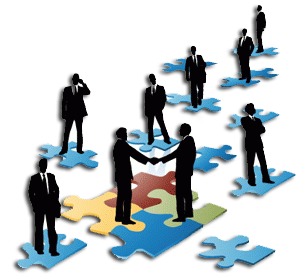 Petrinovich Pugh & Company, LLP is a well-established and dynamic accounting firm located in downtown San Jose since 1951, with additional offices in Santa Cruz, California and Portland, Oregon. Our depth of knowledge and expertise, combined with an extensive alliance network, allows us to become a true partner in our clients' financial success.  We seek to attract and retain professionals who appreciate a fun, friendly environment in which to grow their careers.
The Senior Accountant is responsible for providing accounting services to multiple clients in a variety of industries.  The accountant will have multiple bookkeepers working under them.   The accountant will also be working with an accounting outsourcing company, who will be performing much of the data entry.    The services provided will primarily consist of delivering monthly management reports as well as consulting with clients on their accounting.
Job Responsibilities
Manage client relationships with direct interfacing with clients
Review accounting processes for multiple business entities to ensure best practice and all accounting processes are streamlined
Lead all accounting functions including cash, AP, AR, Payroll, GL, BS, and financial reporting for multiple clients
Manage accounting consulting clients which may include full month-end close, payroll entry, financial analysis, and accounting clean-up
Work with 3rd party accounting outsourcing company to ensure accurate data entry input
Provide excellent client service and develop and maintain client relationships
Job requirements
2+ years of accounting experience
Experience in balance sheet reconciliations
Ability to self-direct and effectively organize time and projects
Excellent communication and organizational skills
Ability to prioritize multiple tasks and be highly detail oriented
Project management and some supervisory experience
Desire to work with a team and develop client relationships
 Software:

Proficiency in Quickbooks Online, Microsoft Outlook, Word, Excel
Apply Now